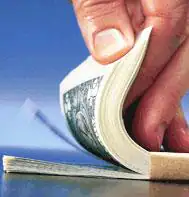 Expats and other global travelers can soon send money directly to their
Visa cards
from Australian residents, thanks to a new partnership between Visa Inc. and Travelex. The alliance brings the Visa Money Transfer to Australia, enabling consumers to convert cash from a retail location into an account credit on qualifying Visa prepaid, debit, or credit cards. The money transfer service offers a convenient alternative to wiring cash or mailing money orders,
according to company officials
.
Visa Money Transfer now operates from participating retail locations in fifteen countries, including China, Russia, and the United Arab Emirates. The service appeals to consumers who prefer the convenience of sending money abroad without requiring recipients to wait at a cash pickup counter. By crediting cash directly to any of over 1.7 billion qualifying Visa cards, the credit card payment platform has developed a profitable and efficient way to build new services on its secure, trusted infrastructure.
About the Author
Joe Taylor Jr. is an internal business consultant for a Fortune 500 company, who writes about finance, culture, and design. He holds a Bachelor of Science in Communications from Ithaca College.