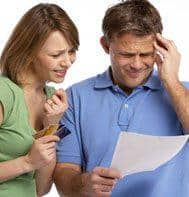 While most people consider thirteen an unlucky number, officials at
Discover Card
couldn't be happier to hear it. The company earned its thirteenth consecutive placement at the top of the Brand Keys Customer Loyalty Engagement Index. Unlike surveys that solely measure consumers' satisfaction with their credit card issuers, the ranking from Brand Keys put Discover in a tie for first place across a total of 71 distinct product and service categories.
In a statement to the media, Brand Keys' founder and president, Robert Passikoff, Ph.D., attributed
Discover's consistent brand loyalty
to its strong customer service and to its product innovation beyond credit cards. Discover spokesperson Carlos Minetti told reporters that the top ranking reflected the company's commitment to extend its customer relationships across multiple financial product categories during challenging financial times.
"Trust in our brand transcends across multiple credit and non-credit products," said Minetti. "A loyal Discover cardmember knows they will get the same great service and rewards from us regardless of whether they are making a purchase, opening an online savings account or investing in a certificate of deposit."
About the Author
Joe Taylor Jr. is an internal business consultant for a Fortune 500 company, who writes about finance, culture, and design. He holds a Bachelor of Science in Communications from Ithaca College.