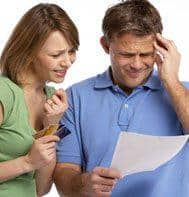 A recent poll on CardRatings.com revealed that consumers continue to battle unforeseen reductions in lines of credit. Of the 810 respondents, 411 polltakers -- or 51 percent -- indicated that their credit lines had been lowered during the past 180 days. One of the credit industry's leading experts weighs in.
"The mass media has been reporting credit line cuts for some time, but I don't recall seeing anything out there about the percentage of consumers that have been affected." Curtis Arnold, founder of CardRatings.com said. "I find the fact that over 50 percent of our respondents have had a line cut in the past 6 months very disturbing. Unfortunately, I don't think we've seen an end to this negative trend."
The percentage-based data from CardRatings offers a new perspective on numbers recently published by FICO. On August 20th, FICO reported an estimated 24 million consumers fell victim to credit line cuts between October 2008 and April 2009, despite the absence of negative credit references on their accounts. These 24 million cardholders had a median credit score of 760.
The scaling back of credit lines poses a number of problems for those who use credit cards for personal and/or business transactions.
"The very aggressive credit line decreases we've seen recently, as evidenced by this poll, create a real 'double whammy' for consumers," said Arnold. "The most obvious blow is that your spending ability and access to credit takes a hit. Perhaps more importantly, your credit score can take a nosedive. Lowering your credit score can have a negative effect on several areas of your personal finances, including your ability to get a job (in an already tough job market)."
Curtis Arnold is available for interviews on this topic and others relative to the changing trends in the credit card industry.
To interview Curtis, please contact:
Andrew Heilman
775-784-3842