Offer is no longer available.
Continental Finance Cerulean Discover® credit card

Review
Cashback on groceries
N/A
Purchase APR
29.99% Variable
This card compared to other cash back cards
Card Name
Continental Finance Cerulean Discover® credit card
Cashback on Gas
N/A
1%
1% When You Buy, 1% As You Pay
Cashback on Groceries
N/A
1%
1% When You Buy, 1% As You Pay
Cashback on other
N/A
5% cash back in categories that change each quarter like gas, restaurants, Amazon and more - up to $1500 every quarter you activate. Plus, unlimited 1% cash back on all other purchases.
1% When You Buy, 1% As You Pay
Purchase APR
29.99% Variable
11.24% - 23.24% Variable
13.24% - 23.24%* (Variable)
This card is for consumers with poor or limited credit who want to build positive credit by making monthly payments on time.
CardRatings.com Editorial Staff
Continental Finance Cerulean Discover® credit card details
Balance Transfer Intro APR:
N/A
Balance Transfer Intro Period:
N/A
Purchase APR:
29.99% Variable
APR:
29.99% Variable
N/A
29.99% Variable
Intro Period:
N/A
N/A
N/A
Finance Calculation Method:
Average Daily Balance
Default/Penalty APR:
N/A
Default/Penalty Margin:
N/A
Default/Penalty APR Floor:
Penalty/Default Trigger:
N/A
Annual Fee:
$75
Foreign Transaction Fee:
3%
Late Fee:
Up to $35
Over-the-limit Fee:
N/A
Balance Transfer Fee:
N/A
Special Notes:
The card is not available to residents of: Connecticut, Georgia, Hawaii, Massachusetts, Minnesota, Montana, North Carolina, South Carolina, Washington, West Virginia and Wyoming and the District of Columbia. If your residence changes while you have an account and you reside in one of the listed states your account will be closed. You will be responsible for your account balance, fees and interest due on your account in accordance with the agreement. Residents of all other states are eligible to receive a card.
Card Issued By:
Services Credit Union
General Correspondence Address:
Maximum Credit Limit:
N/A
What Services Credit Union says about this card
Use your card at locations everywhere Discover(R) is accepted.
Make low monthly payments on all your card purchases!
Poor Credit? No Credit? No Problem!
Overall Ratings
Reward Program
Card Benefit
Customer Service
margerette Simmons

(

Feb 15, 2013 at 12:24 pm

)

I received a credit card from Cerulean in January and they sent me a email to set up an account on line. I set up an account. Haven't paid the 75.00 yet, so Capitol One sent me an credit card account with a better deal (1/2 the amount). Jan 24, 2012 I cancelled their card without breaking the ceal are using it. Jan 25, 2012 they garnished my bank for 75.00. I called Jan 29 to ask why they took 75.00 out of my account, they said if you wouldn't of given us the information we wouldn't have taken it. refund disclosure, states we will refund your initial fees if you have not used your card for a purchase or cash advance & you notify us w/in 60 days of opening your account that you wish to close your account. I talked to the manager by the name of Peggy that refused to give her last name, said she has cancelled the card and will sent the refund in 30-60 days. I told her I was going to call better business bureau. She stated she has done no wrong and do what you have to do. I went to my bank institution put in a refund & explained what happened. Wells Fargo said they are suppose to return your money in 7-10 business day. After 30 days I am going to file with better business bureau of their unauthordox business procedures. They took out money that they should not have breaking their contract. I was told to cut the card up after I cancelled it but they took money out of my account, then got rude afterwards. Don't get a card from this company, they would garnish money at will. Be careful!

unhappy

(

Dec 22, 2012 at 12:35 am

)

This card is not for me!They call and bug you for payment! I for one would not get this card the csr's are total jerks!

Patrick

(

Dec 7, 2012 at 9:52 pm

)

Sounds to me that "Enid" doesn't have a very good attitude. Yes when you activate the card they ask you to make a payment of at least $35 to cover the first months payment and to free up your available credit but that is a courtesy! They want to help you establish positive payment history immediately, free up avail credit and already have your first month payment taken care of. It can't do anything but help. I personally believe this is a great company to build credit with and have received excellent service thus far.

Anonymous

(

Oct 15, 2012 at 10:48 am

)

I found my experience to be quite different than that of a previous writer. The customer service rep was very courteous upon my activation call. He did ask me to make a payment to cover my annual fee because that would free up my total credit line. Once I understood that I was happy to do so. I also received a call before my due date but thought this was a very nice touch. I am trying to rebuild my credit and having a little reminder to make my payment on time is a nice perk. This seems like a company that wants to help you get your credit back on track; especially when noone else will extend you credit. Kudos to them.

Enid

(

Sep 18, 2012 at 11:16 am

)

This company is a joke, I recieved this card to establish my credit. When you call to activate your they ask that you pay the annual fee ahead of time, even without seeing a statement. I of course declined and knew that I would pay it when I see the statement. Then they explain to you they charge you for paper statements. A ridiculous fee I might add!! On top of that a day before my due date They call not once but twice without leaving a message. You call them back and they explain that it is just a courtesy call to advise your payment is coming up. Unbelieveable!!!! Not that its due or past due, but CALL YOU TO MAKE YOUR PAYMENT BEFORE ITS EVEN DUE! They are ridiculous do not get this card!!!!!!!!!DO NOT APPLY

You could turn $200 into $400 with Cashback Match(TM). We'll automatically match all the cash back you earn at the end of your first year. New cardmembers only.
Earn 5% cash back in new bonus categories like gas, restaurants, Amazon and more - up to $1500 every quarter you activate. Plus, unlimited 1% cashback on all other purchases.
Redeem your cash back for any amount, any time. Cash rewards never expire.
100% U.S. based customer service.
FICO(R) Credit Scores for free on statements and online.
Click "APPLY NOW" to see rates, rewards, FICO(R) Credit Score terms, Cashback Match(TM) details & other information.
Credit Needed:
Excellent/Good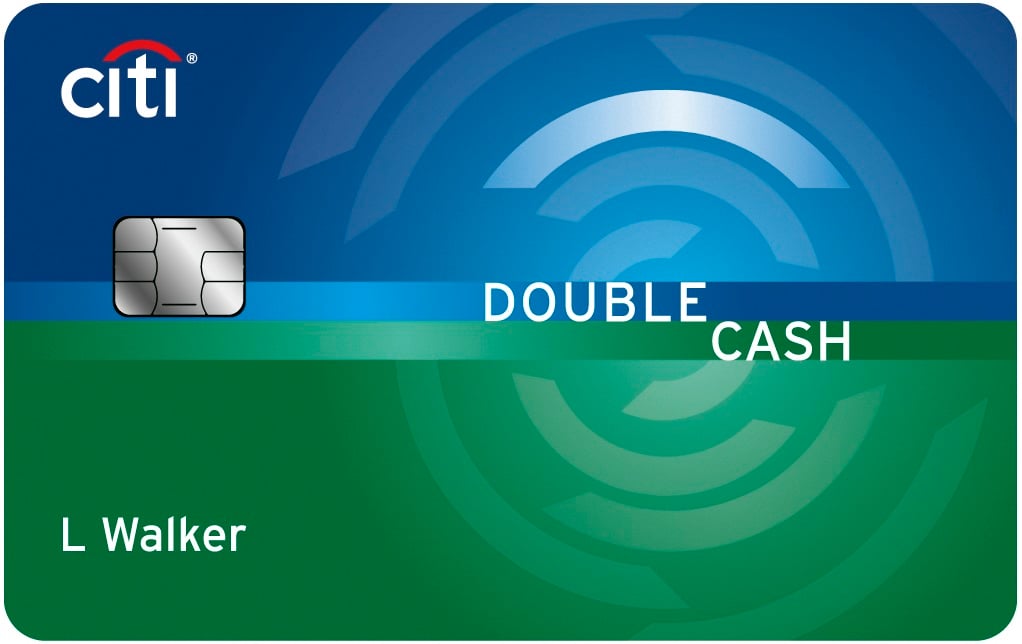 Earn cash back twice on every purchase with unlimited 1% cash back when you buy, plus an additional 1% as you pay for those purchases.
Balance Transfers do not earn cash back
0% Intro APR on Balance Transfers for 18 months. After that, the variable APR will be 13.24% - 23.24% based on your creditworthiness
Click 'Apply Now' to see the applicable balance transfer fee and how making a balance transfer impacts interest on purchases.
No categories to track, no caps on cash back, no annual fee*
Credit Needed:
Excellent/Good