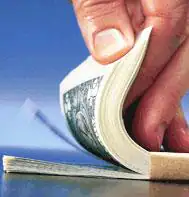 Washington lawmakers told reporters this week that an advance response to pending credit card legislation might just cause new rules to take effect even sooner than expected. Most of the provisions in the Credit CARD Act signed into law by President Obama become enforceable on February 22, 2010. To prepare for new rules that curb fees and restrict frequent account changes, many credit card issuers took radical steps over the summer of 2009, including:
converting some fixed-rate accounts to variable-rate accounts before such activity is prevented by new restrictions,
changing credit card interest rate calculations on some accounts,
raising minimum payments,
reducing overall credit limits, and
canceling some credit card accounts.
Credit card industry representatives claim that most account changes were made to comply with other banking regulations, such as capital liquidity requirements. Lawmakers, meanwhile, accuse lenders of using compliance as an excuse for account modifications designed to boost profits. If the credit card account changes were simply designed to bring procedures into alignment with legislation, lawmakers say, then most lenders should have little problem with enacting the new rules by December 1.