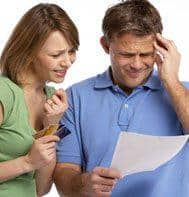 Editor's Note: Thank you for your interest, this offer is expired and is no longer available.
Some smartphone users have become dismayed to discover that the traditional insurance plans tacked on to wireless bills each month don't cover loss, theft, or accidental damage. Many smartphone vendors offer replacement phone options that often cost $200 or more. Citi Cards and American Express hope to gain more traction among smartphone users by building phone replacement benefits directly into their credit card offerings.

American Express cardmembers have long enjoyed extended warranty protection for all types of gadgets bought with their AmEx cards. In cases of lost or damaged phones, AmEx cardmembers can charge authorized repairs or replacement purchases to their cards. American Express credits cardmembers the cost of the original purchase or the repair fee, depending on the situation.

Citi's plan works differently, allowing cardholders to include phones not originally purchased with a Citi Forward card. Paying a recurring wireless bill with Citi Forward entitles the cardholder to reimbursement for a replacement phone, up to $250, in the event of loss or theft. With third-party insurance costing upward of $99 per year, Citi Forward cards offer members an unusual and attractive incentive to pay their cell phone bills with plastic.