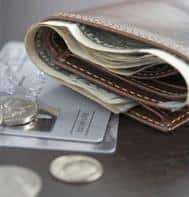 You've seen the TV commercials showing a family meeting celebrities like Chevy Chase or finding museum-worthy dinosaur bones in exotic locations. Your travels might not produce such wild adventures, but the Chase Sapphire Preferred credit card offers terrific benefits for travelers. That's why it's our choice for the Deal of the Month.
Chase Sapphire Preferred offers many perks for travelers. First, there's a 40,000-point bonus for spending $3,000 during the first three months you hold the card. That's worth $500 toward flights and hotels.
There is also a 20 percent discount when you travel using the Ultimate Rewards program. Ultimate Rewards gives you twice as many points on airfare and accommodations as well as 1 point for every dollar spent on other purchases. You can redeem points for many airlines and hotels at a one-to-one value.
Travelers are often surprised after a vacation when they see an extra 3 percent tacked on to every foreign transaction. That's annoying. The Chase Sapphire Preferred card waives those fees, so the price you pay is actually what you'll be charged on your credit card. The annual fee of $95 is also waived for the first year.
Finally, you'll earn a 7 percent annual points dividend, even on points you've already redeemed. And there are dedicated customer service representatives – real people – to help you with your travel and credit card needs.
So if you've got travel plans now or in the future, the Chase Sapphire credit card may be your ticket to adventure. Learn more about this offer or apply online now to take advantage of this offer.