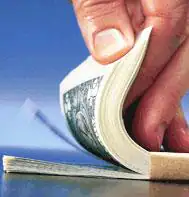 Charitable credit card donations could be the perfect gift especially in the current economy, when charitable donations are down and the need for non-profits' services are at an all-time high. Pam Girardo is a spokesperson for the Capital One No Hassle Giving site and offers compelling reasons for considering the Capital One Giving Site and credit card giving.
Pam, what is the Giving Site all about?
Last year, Capital One launched the online credit card giving portal enabling cardholders to research, select, and donate to the cause of their choice. We're partnering with the non-profit Network for Good and Guidestar to offer a database of more than 1.8 million verified U.S charities. Cardholders can search the site for a cause by topic, charity or zip code.
What do you see as key elements of this program?
Capital One absorbs the transaction costs associated with making an online credit card donations, ensuring that 100 percent of the donation gets to the charity. We believe this is especially meaningful in the current environment where every penny counts for both non-profits and consumers.
We're excited to share that Capital One cardholders have given more than $1 million in contributions through the Giving Site since its launch. Small donations really add up, and with charitable giving at a lower level than in years past, it will be more important than ever for charities to realize the full amount of donations.
Can you offer added reasons a card holder should be interested in credit card giving?
Other features/benefits include:
Cardholders can make credit card donations or donate their rewards.
Cardholders earn rewards on the donation transaction.
It's easy! Cardholders can do their research and make a one-time donation (or set-up recurring donations) in a matter of a few clicks.
Cardholders can make a gift in someone's name, then download and print a gift card to commemorate the donation. The gift of giving is a great gift, especially for the hard-to-buy-for folks on your list--and especially in the current environment.
Donations are tax-deductible and donors receive access to a detailed donation history and summary of taxable donations.
Is there anything you would like to add?
Readers might also be interested in knowing about alternate fundraising programs. This past summer we launched Card Lab Connect. It is open to non-profits of all sizes. In just a few months, we had more than 500 organizations enrolled, with new organizations enrolling every day. The Card Lab Connect organizations are enlisting their supporters for help, offering them an affinity rebate credit card (with the organization's image on the actual plastic) so that they can turn their everyday transactions into meaningful gifts that add up.