Once marketed as havens for jet-setting executives, airport lounges now serve anyone who is willing to invest in a less stressful airport experience. If flight delays, crowded departure gates, and challenging travelers make you want to tear your hair out, a handful of travel rewards credit card offers can help you escape the fray with airport lounge access bundled into their featured benefits.
Airport lounge services and amenities can vary wildly among operators and locations. Many offer free drinks and snacks, but all offer a chance to unwind throughout your journey. Most airlines charge $500 or more per year for a single adult club membership, dropping prices for elite status fliers. Priority Pass and SkyGuide Executive Privilege Club offer annual memberships that offer discounted daily access to most airport lounges. We found four of the best credit cards that offer airport club access, all for less money than the cost of joining a single club on your own.
United MileagePlus® Club Card
Our editor's take:
Unlimited United Club access and two free checked bags per flight allow frequent travelers to easily recoup the annual fee on this card.
The United MileagePlus Club Card's $395 annual fee entitles you, as the primary cardmember, and eligible travel companions, unlimited access to more than 50 United Club locations and participating Star Alliance affiliated lounges worldwide. Your membership also includes access to priority check-in, security, boarding, and baggage handling. United will also check your first and second standard checked bags on each flight, each way, at no charge, for the primary cardmember and one companion traveling on the same reservation, making this an ideal airline credit card for travelers who fly in pairs.
Show All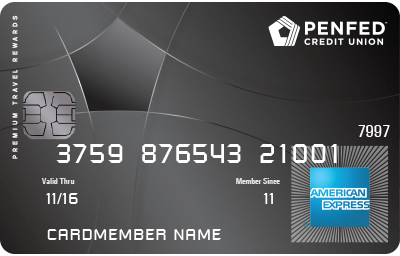 Apply Now
Our editor's take:
This card gives cardholders two complimentary Lounge Club visits at airports around the world when you spend $15,000 per calendar year on the card as well as other premium benefits with no annual fee.
Card Details
Purchase APR
10.24% to 17.99% when you open your account, based on your creditworthiness.* Your APR will vary with the market based on the Prime Rate.
Finding an airline card with premium benefits and no annual fee is a feat on its own. Finding one that also throws in two complementary Lounge Club visits per year when you meet a spending threshold that's actually attainable by everyday people is a major victory for those who travel a few times per year. Along with elite benefits, you earn five points per dollar spent on airfare purchases and one point per dollar on other purchases.
It is worth noting that credit union membership and excellent credit are requirements, but not a guarantee, that an applicant will be approved. The best credit cards for high credit scores typically have requirements beyond a score threshold.
Show All
Visa® Black Card™
Our editor's take:
Unlimited VIP airport lounge visits paired with other members-only benefits are sure to appeal to big spenders who won't mind paying the annual fee.
Card Details
Purchase APR
14.99% Variable
If you've always wanted to carry a credit card made of carbon, but you haven't yet earned a Centurion Card invitation, Barclaycard can help. When the Visa Black Card first launched in the United States, critics derided it as a pale imitation of AmEx's legendary charge card. Recent changes to the card's benefits and some strong introductory APR balance transfer offers have made this account an attractive alternative to elite airline credit cards.
This card's $495 annual fee costs about a hundred dollars more than if you purchased one of Priority Pass' "prestige" membership packages. However, you can still make this card pay for itself by taking advantage of its rewards program where you can redeem points for 1 percent value on cash back in the form of an account credit and its concierge service. Visa Black Card's promotional materials suggest that Barclaycard limits membership to just the top 1 percent of consumers. However, you can apply online instead of waiting for a bank representative to contact you.
Signing up for one of the best travel rewards credit cards with airport lounge access makes the most financial sense if you travel with colleagues or with family members more than five times per year. Otherwise, you might get more value from day passes or from independent membership programs. If you take advantage of rewards points, concierge services, and all the other benefits of these four credit cards, you can essentially get your lounge access for free.
Show All