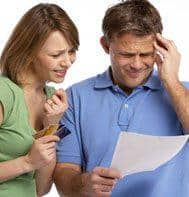 Revolution Money gained a major supporter for its RevolutionCard platform by signing Fifth Third Bank as an issuing bank. Previously Fifth Third had partnered with Revolution Money to help merchants accept RevolutionCard credit cards and stored value cards at merchants throughout the country. This week's announcement opens the opportunity for the bank's accountholders to switch to a highly secure alternative to traditional credit cards.

RevolutionCard requires accountholders to enter a PIN at a point of purchase. This extra layer of security reduces risk for both merchants and for issuing banks, allowing Revolution Money to provide its payment platform with no interchange fees for merchants. Hundreds of national merchants already accept the RevolutionCard, through existing agreements with major merchant processing banks.

While other countries have adopted stronger security measures for credit card acceptance, such as "chip and PIN," American retailers have resisted changes that would require significant investments in new technology. The RevolutionCard uses existing payment processing tools, but carries no customer name or signature on its cards. Company officials note that this policy practically eliminates the risk that a lost or stolen card can be used for identity theft or for fraudulent purchases.